Some people like their coffee black. Some like it iced. We'll take ours rich, sweet, and wrapped in pastry. And did we mention chocolate? Throw some of that in there, too. These soft, flaky mocha Coffee Buns are baked with real coffee, cocoa powder, and our exclusive blend of gluten-free flours. Each one is rolled by hand, so you'll get a shot of that sweet, sweet chocolaty java with every bite. Are you having a rough morning? Have two. Then go ahead and dip them in your coffee. We've been there.
Preparation Instructions
Buns are best when they are reheated: Heat in microwave for 5 seconds if thawed or 20 seconds if frozen. Caution: glaze will be hot.
Quantity:

1 Box

Storage:

Keep Frozen

NET Weight:

8.5 oz (8.5 oz)

Product Code:

15798
Quantity:

6 Boxes

Storage:

Keep Frozen

NET Weight:

50.8 oz (50.8 oz)

Product Code:

65798
See Nutrition & Ingredients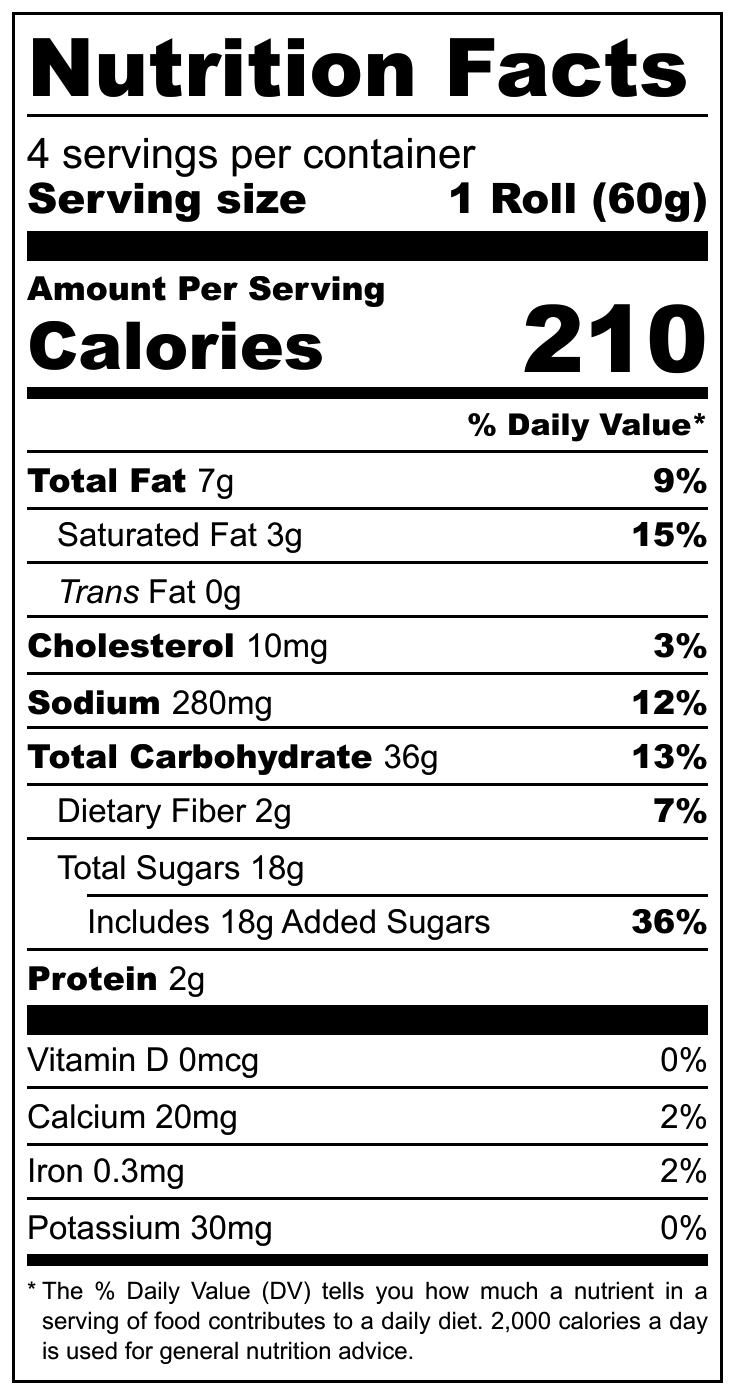 Ingredients:
INGREDIENTS: GLUTEN FREE FLOUR BLEND (TAPIOCA STARCH, POTATO STARCH, OAT FLOUR, BROWN RICE FLOUR, WHITE RICE FLOUR, POTATO FLOUR), WATER, CONFECTIONERS SUGAR (SUGAR, CORN STARCH), SUGAR, EGG WHITES, PALM OIL, BROWN SUGAR, MODIFIED TAPIOCA STARCH, EGGS, BROWN RICE SYRUP, PSYLLIUM HUSK, BAMBOO FIBER, DRY YEAST, BAKING POWDER (SODIUM ACID PYROPHOSPHATE, SODIUM BICARBONATE, POTATO STARCH, MONOCALCIUM PHOSPHATE), XANTHAN GUM, SALT, CORN STARCH, CANOLA OIL, COCOA, SUNFLOWER LECITHIN, COFFEE, AGAR, CALCIUM CARBONATE, CALCIUM SULFATE. CONTAINS: EGGS.
Honey bun
These are good, but they taste just like the cinnamon buns to me, not any different.
coffee buns
i can't eat cinnamon. so these are great
Coffee Buns
Sorry but the coffee buns are way too sweet, we can't eat that much sugar, so sorry this won't be ordered again. We do like the donuts that we ordered. though.
So good!
These are sweet, but you can still taste the complexities of the flavors. They warm up so well in the microwave and are perfect with a black cup of coffee. Maybe my new favorite pastry from Katz.